http://www.myspace.com/flocotorres
So, as you guys know, I'm always eager to learn more about all aspects of music, including the business side. A couple of months ago, I contacted a local record label called Random Family Records. From there I spoke with the owner Chris who suggested I shadow one of his artists. I cannot even begin to tell you how much I've learned from him and in a very short amount of time.
He's a hip-hop artist with versatility that will have you in awe (he did a mind blowing cover of "Add it Up" by Violent Femmes), who loves the color green, and who I consider to be a cool new friend of mine. You can call him Floco Torres. :D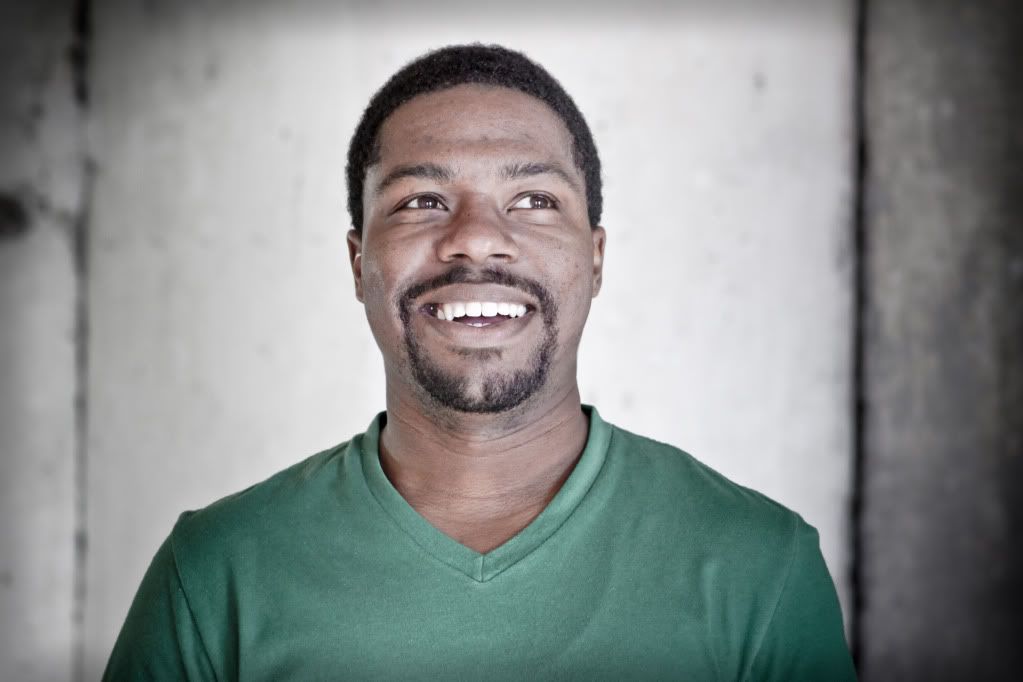 With the energy of the greats in his performances, witty lyrics, and a genuinely friendly spirit that connects with his audience, you may begin to think that Floco has super powers. But what you will find is a great guy who truly loves his art form and is extremely hard working. Check him out guys! You're gonna want to remember the name, Floco Torres.
Who/What inspired you to pursue music?
I've always been a big writing fanatic so it kind of started from there. I had my own little comic book when I was 9 and played a couple different instruments throughout the younger years. I think as I started to really write music and watch people's reactions to my craft is really what made me want to pursue music. It's cool to see how a thought you created can resonate with a totally different person. And who DOESNT want to be a rockstar?? lol
How do you usually write your songs?
I usually write songs after a particular situation or feeling that occurs. In recent cases, heartache & frustration mixed with anxiety and optimism lol....I'm all about feeling and energy most of the time so if I don't feel it within the 1st couple mins I move on from it...
Who is the first artist you remember loving as a child?
As cliche as it sounds, Michael Jackson. I was just in love with his performances and the way people went crazy for him. Around teenage years it was hip-hop artist Cassidy...To be such an English nerd his wordplay intrigued the hell outta me and it showed through my early writing...
If you could collaborate with one musician, dead or alive, who would it be?
Dead would probably be Big L .....I think hip-hop wouldve been ALOT different if he wasnt taken from us so early and alive I would say Paul McCartney...I feel like I could learn alot from him musically & just writing....Mind you, these change for me once every 20 mins lol
What is your dream venue to play?
Its between Madison Square Garden & any House Of Blues venue....They both have that "Ive made it" feel & look
If you could experience another decade of music first hand, which would it be?
Def the 60's! If I could get 10 days worth of LSD and be dropped off January 1st 1960 and get to leave December 29th 1969 that would be sooooooo dope lol
If a movie is ever made about your life, who would play you?
Hmm....thats a GOOD freakin question....Its between Derek Luke & Leonardo DiCaprio LOL
If you could pick a gemstone to symbolize you and your music what would it be?
Alexandrite. For one its GREEN lol...And its about aligning the emotional and mental body together...If humans could figure out how to do that there would be less stress on everyday living I feel....
Is there anything that I haven't asked that you'd like to say?
You didn't ask how I got my name, how I feel about the state of hip-hop, what genre I consider myself or where I see myself in like 5-10 years so I'm happy. Thanks for the interview and people PLEASE, if you like my music, make sure you purchase, download, pirate or w/e...then tell a friend about it after you get it. YOU help me keep doing this every single day. Cheers!
There you have it! Now go download the free "The Anti Valentine's Day is STILL Green" mix tape here:
CLICK!
Photo credit:
Maryann Bates